I looked beyond the cheesiness of matching shirts for the sheer cuteness of it. Kyle proudly wears his big brother shirt. He actually introduces himself as, "I'm Kyle and this is my little brother, Carter." He loves his little brother and takes great care of him. When I ask Kyle to take these pictures with Carter he got a huge smile and said, can I hold him in the pictures!!?
I love how BIG Carter looks in these. When I took them he was 4 months and 17.5 lbs. He is now 5 months and just under 20lbs.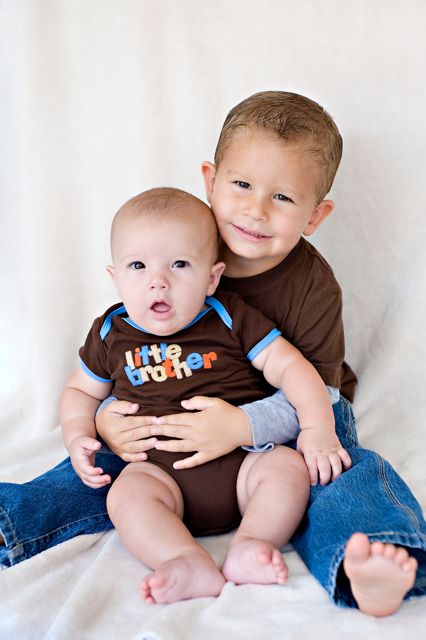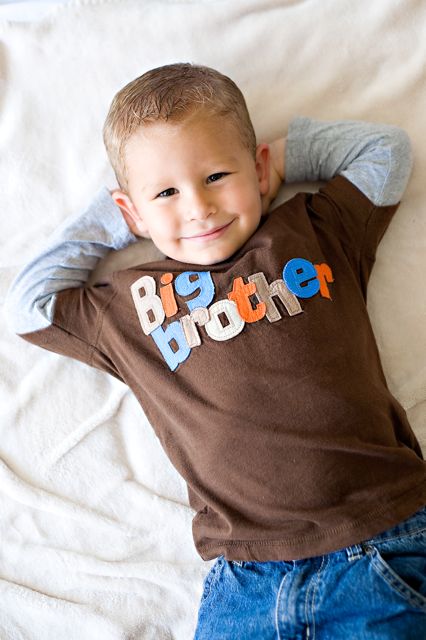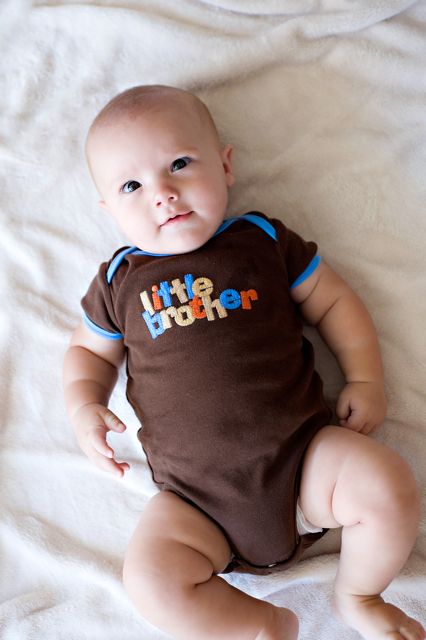 Oh those thighs are to die for! I love to pinch them.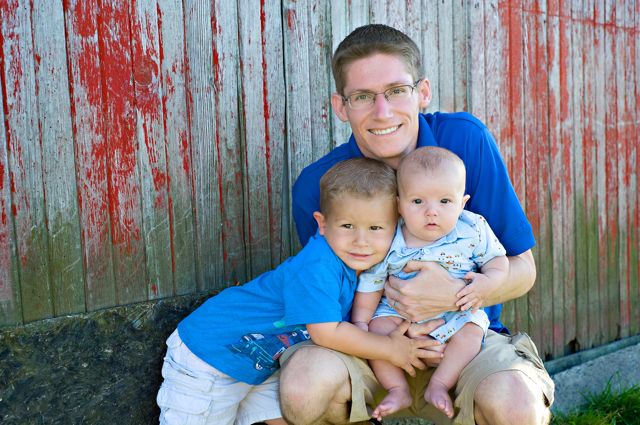 These are my three boys in front of an awesome barn in Ohio where we spent some time this summer at a family reunion at my brother's home. I spotted the barn and told Ryan to pull over and ask if we could borrow the barn for a mini shoot. The owner was a little flattered and watched us indulge ourselves in the beauty of his farm. Kyle was mesmerized by the chickens running around. If I ever get around to editing those pics, I will post them...someday.