Here you will find a lot of your questions answered.  I would love to chat about anything else you may have a question about via phone or email.
Such a popular question.  I encourage families to wear whatever is the best representation of them.  Your pictures will look more natural if you are comfortable.  With that, here are a few suggestions just in case: 
Little ones are best captured when they are fresh and young.  Preferably 2-10 days old.  Put the little one in an easy to remove outfit.  Blessing outfits and other keepsakes are definitely things to capture.
Kids look great in layers and tons of COLOR!  Bring hats, scarves, boots, umbrellas, and any other accessories that will add a fun touch and a punch of color.
The more color and textures in the picture, the more your picture will POP!
Colors, layers, textures, and props.  If you play a HS sport, instrument, or love to read bring your props.  Feel free to bring outfit changes.  Variety is a plus.
Don't feel confined to all wearing the same thing.  Again color always works.  Pick a theme and tell everyone in the group to wear similar color tones and a variety of textures (stripes, plaids, and plenty of solids).
Stay away from big logos, text and cartoons characters as they are distracting to the eye.
I love fun and uniquely you items that express you in real life.  Remember we are capturing you at a specific time in your life.  Make the memories YOU.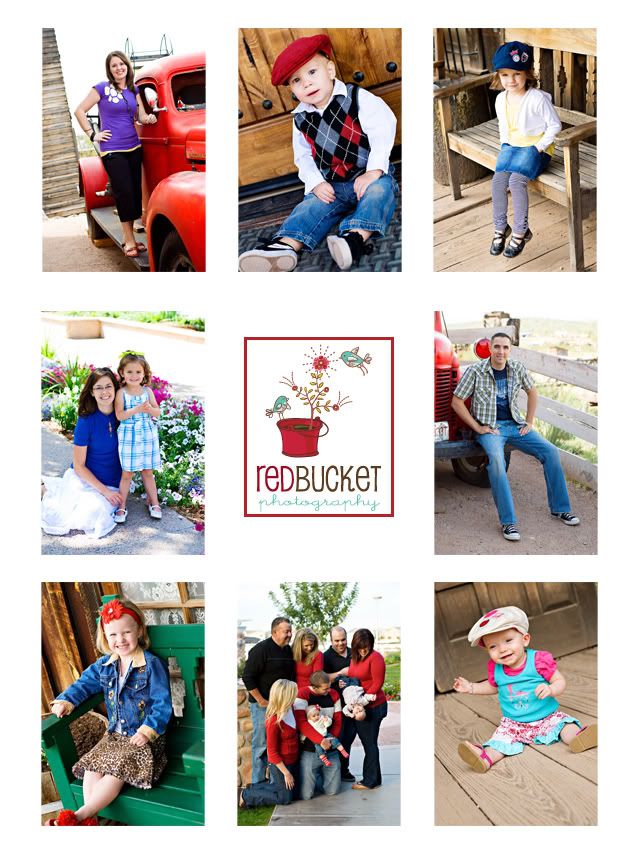 What should I expect at my session?
Expect to have tons of fun!  Photos are suppose to reflect who you really are.  I shoot on location, which means wherever you want.  I can give you suggestions, if needs be.  Think about where in your home you will be hanging your images and if the feeling of the location matches what you envision.  After we complete our session, please allow two weeks for editing.  After that, we will order your prints or I will send you your CD.
I am a natural light photographer who is relaxed and loves to capture emotion.  I love life and believe that is is so important to capture life because it flies by way to fast.