Monday, August 30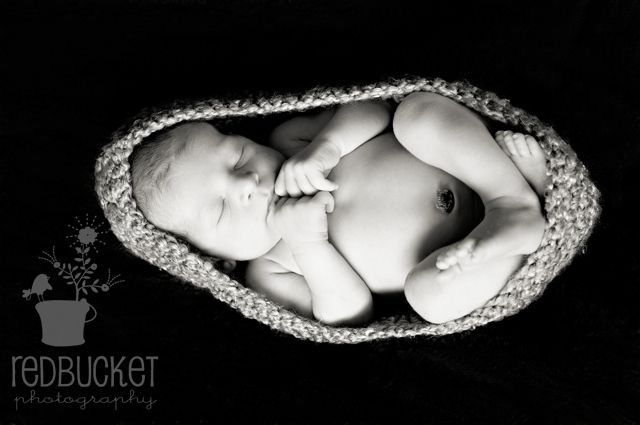 Posted by

Liz Farnsworth
at 10:52 PM
0 comments

Labels: Infants
He's 1!!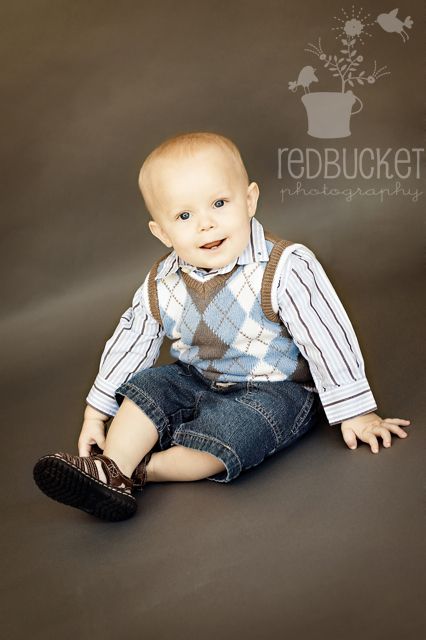 And cute as a button.
Posted by

Liz Farnsworth
at 10:51 PM
0 comments

Labels: Childhood
Sunday, August 22
While in Ohio this summer I had the pleasure of snapping a few pictures of my adorable nieces. This is my oldest brother's family. All girls. My incredible crafty sister in law whipped these dresses together during our family reunion! How brave of her to even start such a project while on vacation, but she did it and they turned out great. The girls were so proud of them. This is why I don't have girls. They would be very disappointed to know I can't sew a straight line. Oh I love these little girls!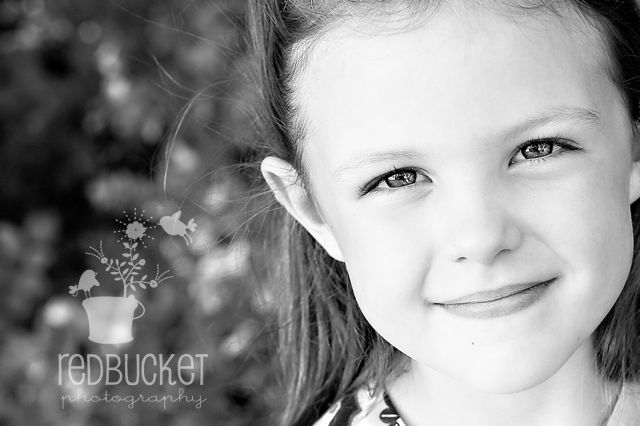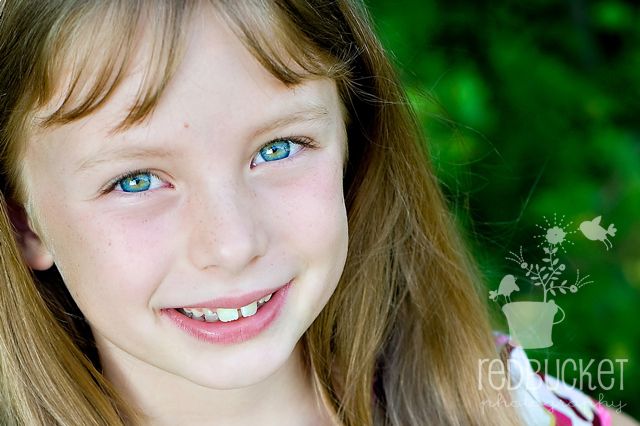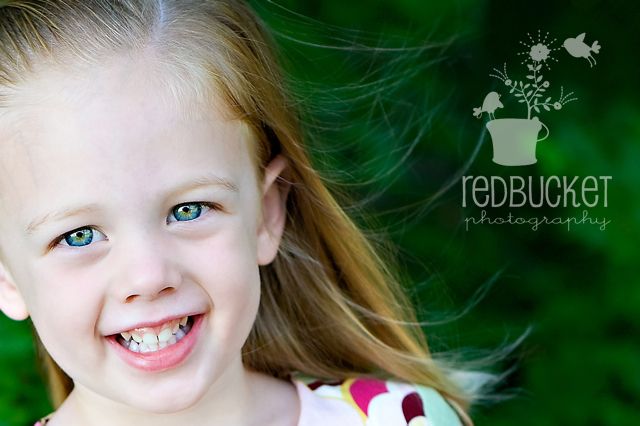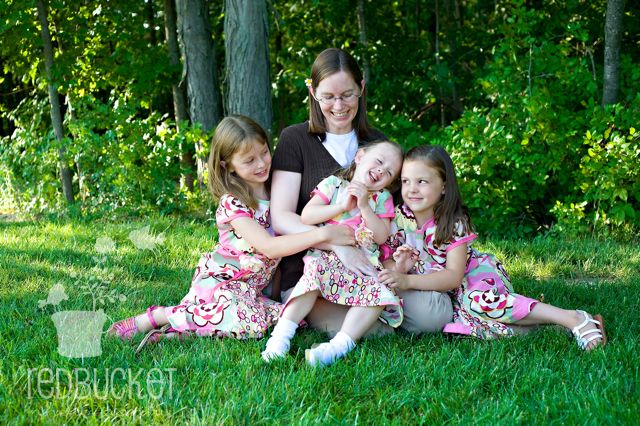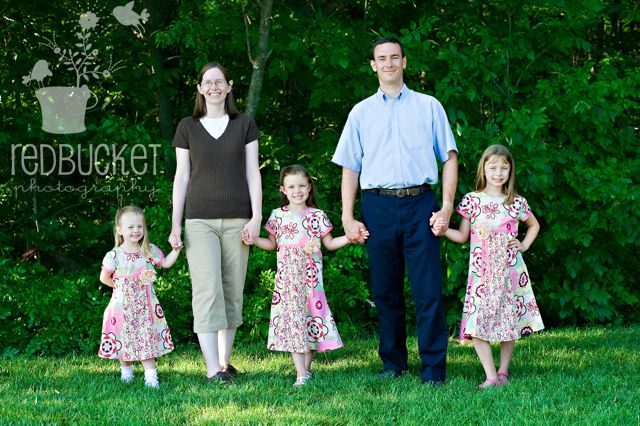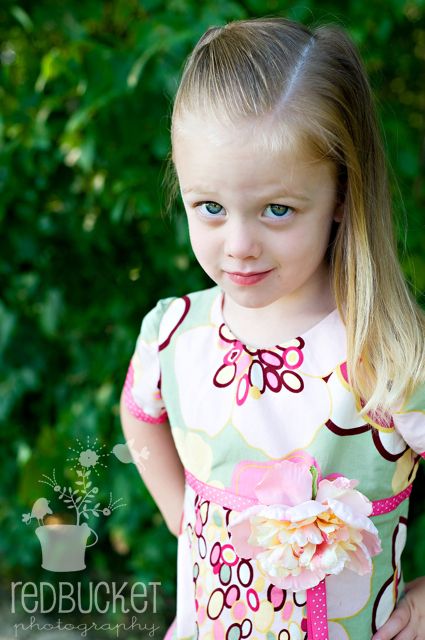 Posted by

Liz Farnsworth
at 9:24 PM
1 comments

Labels: Family
I looked beyond the cheesiness of matching shirts for the sheer cuteness of it. Kyle proudly wears his big brother shirt. He actually introduces himself as, "I'm Kyle and this is my little brother, Carter." He loves his little brother and takes great care of him. When I ask Kyle to take these pictures with Carter he got a huge smile and said, can I hold him in the pictures!!?
I love how BIG Carter looks in these. When I took them he was 4 months and 17.5 lbs. He is now 5 months and just under 20lbs.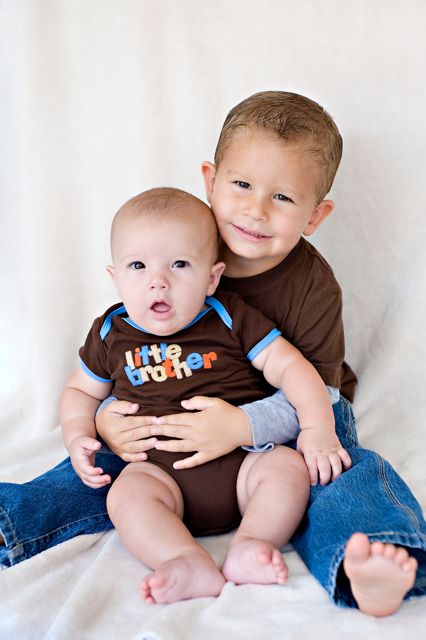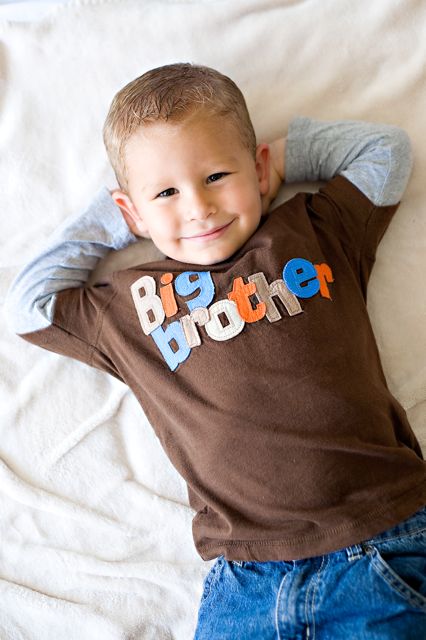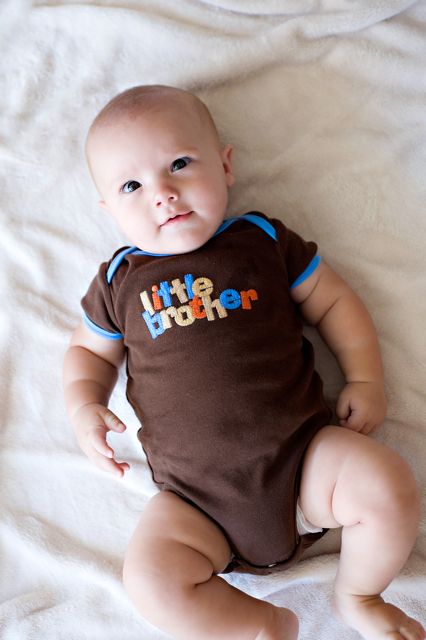 Oh those thighs are to die for! I love to pinch them.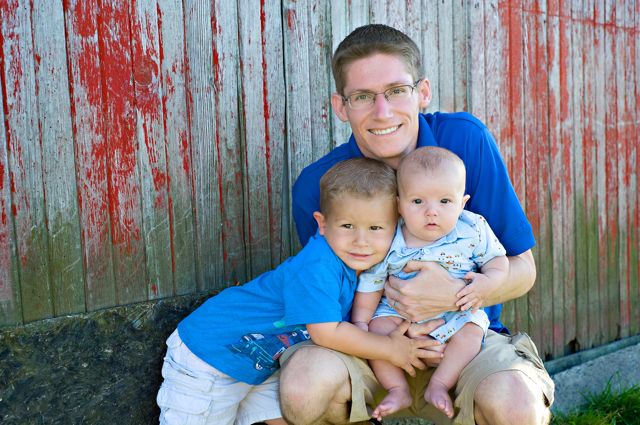 These are my three boys in front of an awesome barn in Ohio where we spent some time this summer at a family reunion at my brother's home. I spotted the barn and told Ryan to pull over and ask if we could borrow the barn for a mini shoot. The owner was a little flattered and watched us indulge ourselves in the beauty of his farm. Kyle was mesmerized by the chickens running around. If I ever get around to editing those pics, I will post them...someday.
Posted by

Liz Farnsworth
at 9:06 PM
3 comments

Labels: Childhood, Infants
This is my sweet little nephew. At just 10 days old, he was a handful! He thought it was so funny to wiggle and be wide awake during 90% of the shoot! His mom claims he ALWAYS sleeps. At one point in the shoot, I really wanted a straight on shot of his cute little face, but he was not having it. So I said that maybe he was just not quite strong enough yet. Oh did he prove me wrong. Right at that moment, he stretched his neck and head up as high in the air as he could and held it for almost 5 second- just long enough to prove his strength. He is so his dad's son :) The first shot is my favorite.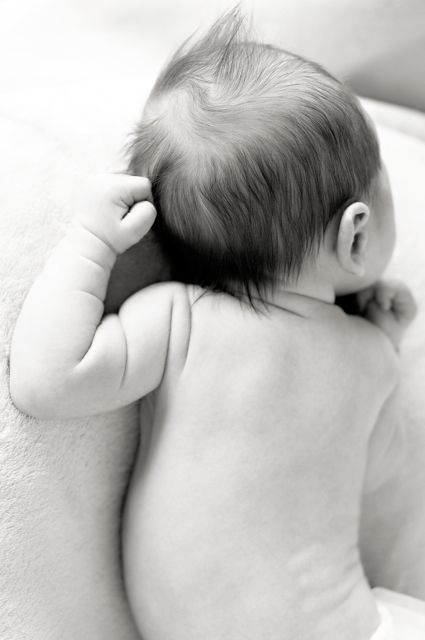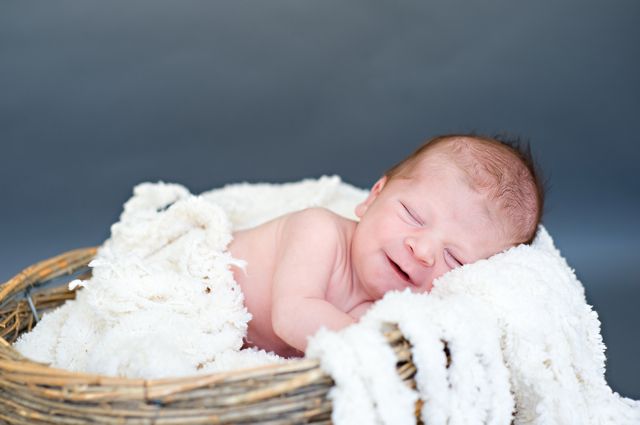 Love you Little E. Welcome to the world!
Posted by

Liz Farnsworth
at 9:01 PM
1 comments

Labels: Infants
Monday, August 16
This is sweet Aimee. I had so much fun shooting her bridals two weeks ago and then met up again for her wedding last Saturday. She is adorable in every way and completely stole the show with her stunning dress and beautiful smile. She has a contagious personality that makes you so happy to be around. Jacob you are one lucky man!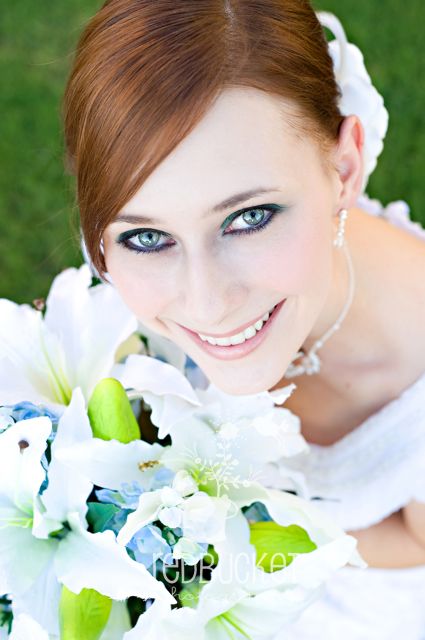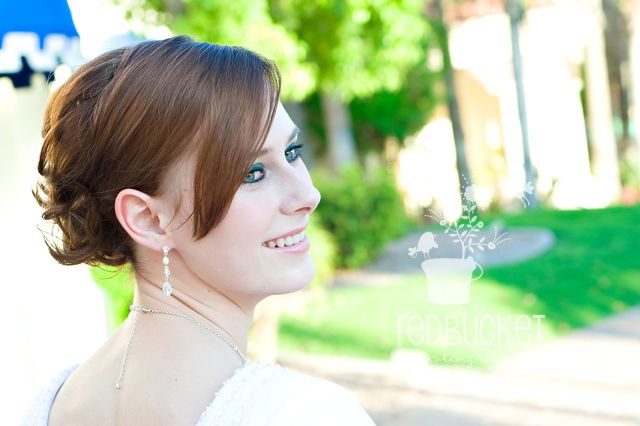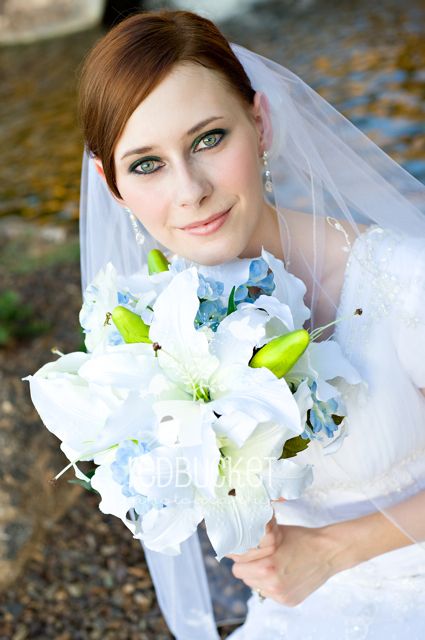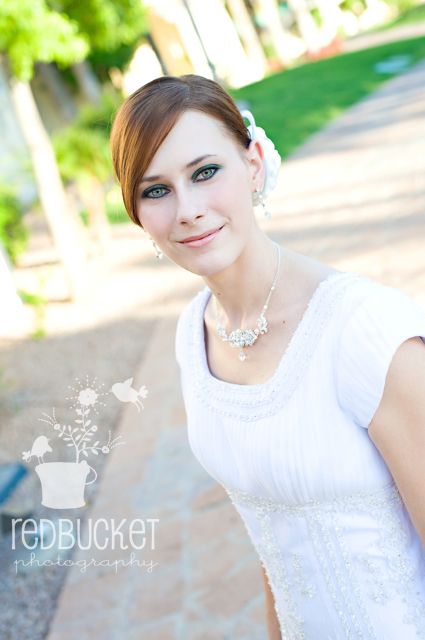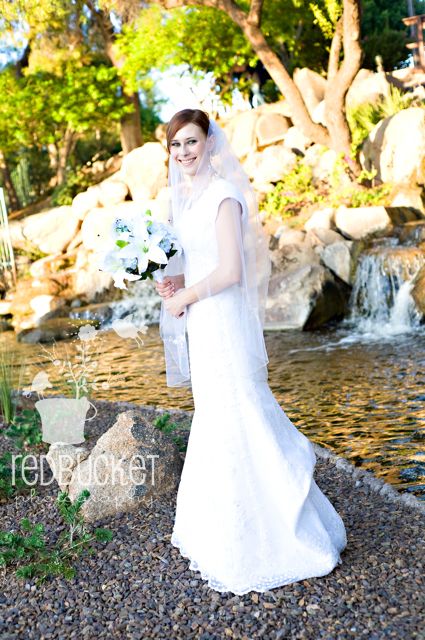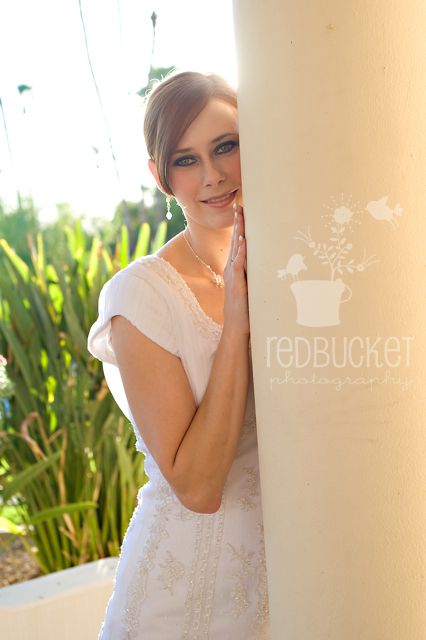 Stay tuned for more of the wedding day!
Posted by

Liz Farnsworth
at 6:30 PM
4 comments

Labels: In Love